Boost your brand's social media influence
RBH Digital stands as a premier social media marketing agency. Our team, composed of outstanding professionals, is committed to propelling your brand forward. We concentrate on forging a robust link between your social media presence and on-site traffic. Our expertise lies in tailoring social network marketing services for businesses, ranging from local startups to global Fortune 500 corporations. Our all-encompassing social media strategy aims to cultivate enduring customer loyalty and trust in your brand. It ensures sustained success over the long haul. Enlist our assistance in bridging the divide between social engagement and on-site traffic. Witness your brand's social media presence ascend to greater heights under our guidance.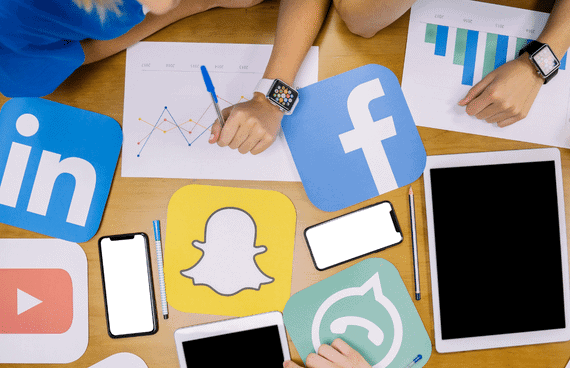 Take your social media game to the next level
RBH Digital will focus on developing a consistent brand voice. We use visual content, incorporate user-generated content, utilize chatbots, implement advertising, and stay up-to-date on social media trends. For us, continuously evolving the approach is key to achieving greater success.
To kick off our social media management process, we'll pair you with an adept social media consultant. The consultant will serve as your main contact and oversee a team of skilled SEO experts, a copywriter, and a graphic designer to manage your accounts. Our team is well-versed in social media marketing and will conduct comprehensive research on your industry to create a tailored strategy.
Our team conducts a detailed analysis of your current social media strategy. This involves examining your existing accounts. We also perform a competitor analysis. This helps us evaluate your social media presence compared to your rivals, spotting any gaps. These two analyses combined reveal your strengths, weaknesses, and growth opportunities. Furthermore, we identify popular communities, keywords, and industry-related topics. This customization guides our social media services and content creation, ensuring maximum brand attention.
For social media success, a strong marketing strategy is crucial. RBH Digital creates a customized plan based on your objectives, audience, and budget. This strategy includes a content plan, boosting brand awareness, and engaging your audience. We excel at assessing and integrating shopping widgets and enhancing your comprehensive social media campaigns.
Create and Optimize Social Accounts
RBH Digital manages your social media accounts comprehensively. We handle everything – from creating new accounts to updating existing ones. Unused accounts are counterproductive, so we focus on optimizing them. This includes essential elements: profiles, usernames, accurate info, and up-to-date pictures. Alignment with your brand guidelines is crucial, covering images, info, and posts. Consistency is key, to maintaining a strong brand voice across all channels.
Create Content and Design
High-quality content is vital for effective social media marketing. We, as your agency, craft a content calendar, detailing the month's creatives. This mix includes tailored promotional and branded content for your audience. Formats vary, driven by campaign goals and audience insights. Expect diverse post types: images, articles, quotes, infographics, and more. From industry news to tips, we cover it all, ensuring engaging posts. Stay ready for testimonials, flash sales, and company updates too.
Being engaged on your social media pages is crucial. Opt for our Facebook and Instagram real-time management. Play a key role in shaping your brand's conversation. Our service provides insights into brand mentions and context. We proactively engage, responding to positive and negative comments. Moreover, we'll establish industry partnerships, boosting brand recognition. These alliances amplify marketing and broaden lead opportunities.
Effective social media management demands adaptability and quick responses. We track social media analytics with diverse digital tools. Your strategy will adjust according to the gathered data. RBH Digital aids in interpreting and filtering analytics. Focus on the metrics aligned with your goals. This guarantees a clear performance view and actionable insights.